London
The London Branch of The Elgar Society has almost 300 members spread around the UK and abroad, with some living as far afield as Australia.
Visitors and prospective new members are very welcome to attend meetings; there is no charge for admission and refreshments are available during intervals. The programme of regular illustrated talks is supplemented by occasional concerts and visits.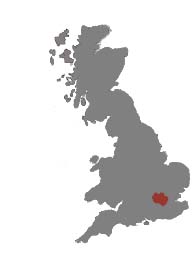 Unless otherwise indicated, London Branch meetings are held at Queen's College, 43-49 Harley Street, London W1G 8BT.  The starting time is 7.00 p.m.
The nearest Underground stations are Oxford Circus and Bond Street. There is a public car park nearby and street parking is possible after 6.30 p.m. Please remember that the area is within the congestion and ULEZ charge zone.
Branch Contact
Ruth Hellen
30 King James Avenue
Cuffley
Herts
EN6 4LR
Telephone: 01707 876079
Programme for 2022

– 2023
Please note that this programme has been prepared at a time when uncertainty continues as a result of the Covid-19 pandemic.  It may become necessary to change venues, postpone or cancel meetings and omit interval refreshments.  Members on e-mail will be kept informed and the Society's website kept up-to-date with any changes to our meeting arrangements.
Monday 3 October 2022, 7.00 p.m - BBC Radio in the 78 era : Jeremy Summerly
Jeremy Summerly has worked for the BBC for 40 years, and in the BBC's centenary year he looks back to the early days of the Corporation (originally Company). 78 rpm records were the Hi-Fi of the day and John Reith made it the BBC's mission to inform, educate, and entertain.
Jeremy Summerly is a choral and orchestral conductor, a former Head of Academic Studies at the Royal Academy of Music, and a lecturer in music.
Monday 7 November 2022, 7.00 p.m - Elgar and Parry: Relf Clark
This presentation compares and contrasts the two composers, both as men and as musicians; examines the relationship between them, with particular reference to Parry's advocacy of Elgar in 1899 and at Oxford, and Elgar's references to Parry in his first Birmingham lecture; and it looks in detail at some of their wartime compositions. Relf Clark was Branch Secretary from 1995 to 2007.
Monday 5 December 2022, 7.00 p.m - An evening with Tasmin Little
Tasmin Little, one of the Society's Vice-Presidents, will talk about her career, with special reference to the music of Elgar.
Monday 6 February 2023, 7.00 p.m - Caractacus, Elgar and the 'British National Opera': Andrew Neill
Andrew Neill draws on recent historical and musical research to look afresh at one of Elgar's lesser performed larger compositions. He compares its libretto with what is now known about 'The first British hero' and considers how Elgar's Caractacus might have fared if the idea of turning the work into an opera had progressed. Andrew is a founder member of London Branch and a Vice-President and former Chairman of the Society.
Monday 6 March 2023, 7.00 p.m - Elgar and the note A flat: David Owen Norris
One of the characteristics Elgar shares with J.S. Bach is a hands-on knowledge of keyboard tuning. The practical outcomes of this are well-known in Bach's case. The evidence for Elgar's unusually fine ear is hidden, as befits the composer of 'Enigma'.
David's recordings of Elgar's music include solo piano pieces, the Piano Quintet and Robert Walker's realisation of Elgar's Piano Concerto.
Monday 17 April 2023, 7.00 p.m - Albert Sammons – Elgar's violinist : Michael Jameson
Michael Jameson believes that Albert Sammons (1886-1957) is probably the finest violinist England ever produced.  Sammons is remembered primarily today for his seminal and still hugely influential recording of Elgar's Violin Concerto, a work which he performed over 100 times.  In this audio-visual presentation, illustrated with excerpts from rare recordings, photographs, and other documents, Michael Jameson will reassess Sammons' career, and discuss his enduring influence as a violinist.
Michael Jameson combines a career as a professional orchestral cellist with his role as one of England's leading music critics and writers.  He has also performed cello concertos by Elgar, Dvorak, Haydn, Lalo, Shostakovich  and Saint-Saens, and served as cellist of the Wessex String Quartet.
Monday 8 May 2023, 7.00 p.m - W.H. Reed – A Musician's Musician: Andrew Dalton
W.H. ("Billy") Reed is of course best known to Elgarians as a friend to the composer of over thirty years and his valued helper in the working out of the Violin Concerto. But Reed's remarkable career encompassed a much wider range of achievements. This talk will explore not just Reed the friend of Elgar but also Reed the composer, orchestral leader, conductor and educator. He was truly a musician's musician whose contribution to the musical life of this country is still in evidence today
Monday 12 June 2023, 7.00 p.m - Branch AGM; "Re-painting the Mona Lisa" : re-arranging "Pomp and Circumstance" for the Last Night of the Proms 2020: Anne Dudley
Anne Dudley was commissioned by the BBC to reduce Elgar's orchestration of "Pomp and Circumstance March No.!"  for a much smaller, socially-distanced orchestra for the Proms 2020. The talk will explore the challenges this involved and Elgar's immense skill as an orchestrator.
Anne Dudley is a composer, arranger, producer and performer. She has composed and produced soundtracks for many award-winning films and television shows, and was a founding member of the Art of Noise.
The talk, at 7.45 p.m., will be preceded at 7.00 p.m. by the Branch AGM