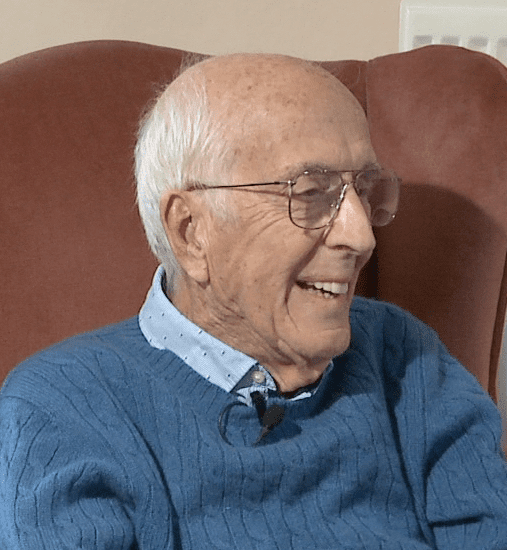 Distinguished record producer, Christopher Bishop, was presented with the Society's highest award at the Maltings, Snape on 23 April 2020.
Before a full audience gathered to hear a concert of Elgar's music given by the Phoenix Singer, the Beck's Choral Society and the Lambeth Orchestra, conducted by Geoff Lavery, Society Chairman, Stuart Freed, presented the medal saying that Christopher's contribution to the cause of Elgar in the recording studio was immeasurable.  As a producer he was responsible for the first appearance on record of Elgar's The Kingdom and was instrumental in persuading EMI to record The Apostles, both under the baton of Sir Adrian Boult, in whose late blossoming on record Christopher Bishop was such a critical part.
In accepting the award, Christopher acknowledged the enormous part that Elgar has played in his life, going on to say how pleased he was to accept the medal at a concert that featured the Music Makers, because this was the first music that he recorded with Sir Adrian. 
The event concluded with a performance of the Music Makers, with Diana Moore (Mezzo) as soloist.