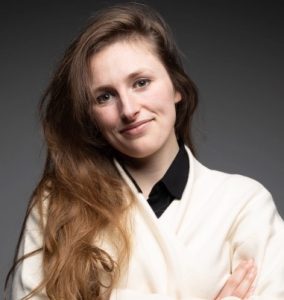 In the latest Elgar Society online presentation Dr Leah Broad spoke about some of the women who were writing music at the same time as Edward Elgar.  
Author and journalist Leah Broad is a Junior Research Fellow at Christchurch College, Oxford, is one of the BBCs New Generation Thinkers and is a past winner of the Observer/Anthony Burgess Prize for Arts Journalism.
Leah's talk centred upon the particular difficulties faced by women composers during the latter part of the nineteenth century and throughout the twentieth, with a particular focus upon three British women, Ethel Smyth, Rebecca Clarke and Dorothy Howell, each of whom are featured in her new book to be published in March of 2023.  She went on to highlight some of the condescending and discriminatory reviews that appeared in the press at the time, noting that only when their music was heard unattributed, was it given the appreciation that deserved.  
A video of the presentation is available for viewing at https://www.elgarsociety.org/elgar-society/online-events/, where many other video presentations from the Society can be found.